Sporting
The Sporting Department at Busby attracts buyers from a growing international and national market with many items found in attcis, barns and bootrooms of country houses.
Holding specialist sales, each year, we include an array of items such as football, cricket and othe sporting memorabilia, hunting and shooting items to include clothing and accessories, and quality fishing tackle including Hardy, Sage and Allcocks.
The Department is run by Hugo Busby whose name is widely recognised in some specific sporting circles. if you would like a valuation, Hugo can be contacted on 01308 420100 or by email at [email protected]
Auction Highlights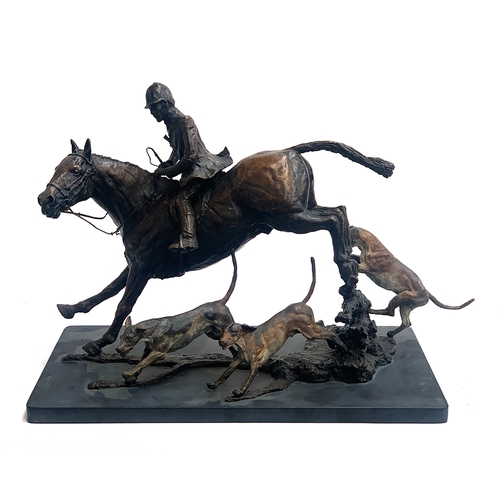 Lot 115
Sally Rutherford (b.1940), a patinated and part cold painted bronze figure group of huntsman and three hounds, mounted on a heavy slate slab, approx. 37cm long, 36cm high Provenance: property of a hunting gentleman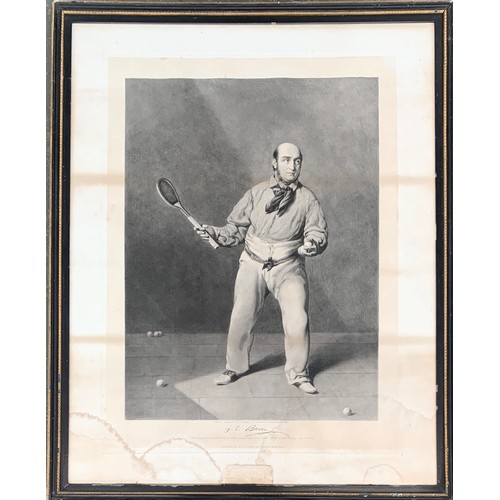 Lot 571
William Bromley. J. Edmond Barre: The Greatest 19th Century Court Tennis Player. Mezzotint engraving. London: J.H. Dark, 1849. Plate size 71x52cm. The Frenchman, J. Edmond Barre, is considered to be the greatest nineteenth-century player of the game of "court tennis." The son of a tennis professional in Grenoble and Paris, he first came to notice as a tennis player in the late 1820's, when the restored French royal court revived the game. Barre was so talented, that he was the World Champion from 1829 to 1862 when he finally succumbed, at the age of 60, to the 36 year old Englishman Edmund Tomkins. The present engraving shows him playing at the court at Lord's Cricket Ground in 1849 at which time he remained undefeated. In 1855, Barre famously re-opened the Versailles court after he became royal paumier (tennis professional) to the Emperor Napoleon III. It was here that the renowned Tiers Etat met on June 20, 1789, and took the celebrated "Oath of the tennis-court," essentially starting the French Revolution. His career was only ended by the Franco Prussian War and the Siege of Paris, leaving him to die impoverished.